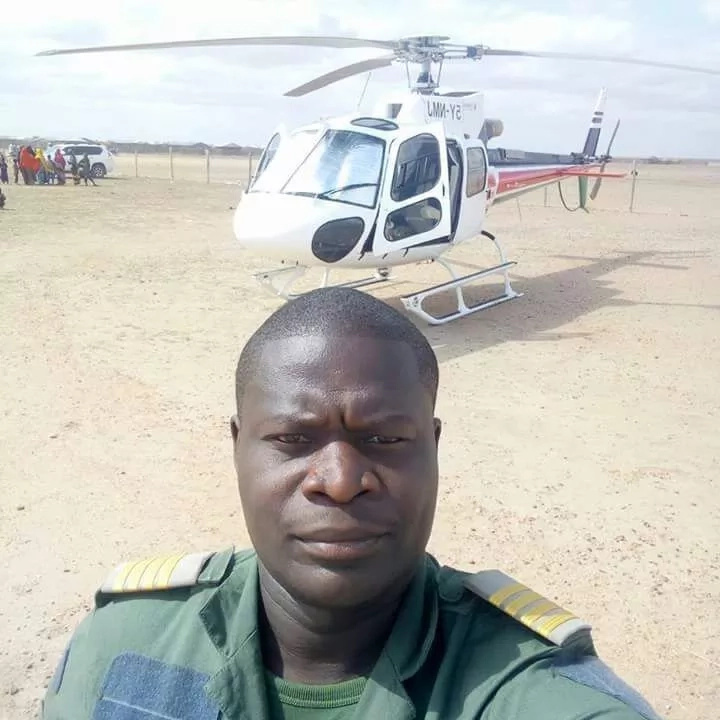 The last movements of the five people who perished on Saturday, October 21 after the helicopter they had boarded plunged into Lake Nakuru can now be revealed.
Since the incident was reported early on Saturday, conflicting reports had emerged on who were on board, where they were going and the ownership of the chopper.
TUKO.co.ke has pieced together pieces of information and traced the last movements of the victims.
On Friday evening, four men booked rooms at Jarika County Lodge and later left for town and never returned.
They were identified as John Mapozi, Sam Gitau, Anthony Kipyegon and Apollo Otieno Malowa who was the pilot.
Mapozi, Gitau and Kipyeogon were members of Nakuru Senator Susan Kihika's media team who have been deeply involved in Jubilee campaigns online.
On Friday night, TUKO.co.ke has established, the four moved from club to club in Nakuru town and by about 1AM, they made their entry at Platinum 7D Club in a large group.
The four left the club and arrived at Jarika Lodge about 6AM in company of a lady latfer identified as Veronicah but she had not checked into the lodge on Friday.
Witnesses who cannot be named due to the sensitivity of the matter intimated to the Standard that the five looked inebriated and had hurriedly boarded the plane.
The plane took off at about 6AM and was seen zooming around town for about 30 minutes according to multiple sources before it was seen flying low above Lake Nakuru then suddenly it plunged.
Rescue teams arrived at the scene seven hours later with authorities saying there were no recscue boats at the Lake and had to get one from Naivasha, 40 minutes drive away.
Professional and skilled divers were called in from the Kenya Navy based in Mombasa before the rescue could start.
The ill-fated chopper does not belong to President Uhuru Kenyatta but Flex Air Charters and run by Captain Mutiso, a close ally of the Head of State.
Rescue was called off in the evening due to bad weather and safety of the rescuers.
Search and rescue exercise resumes today, Sunday, October 22.