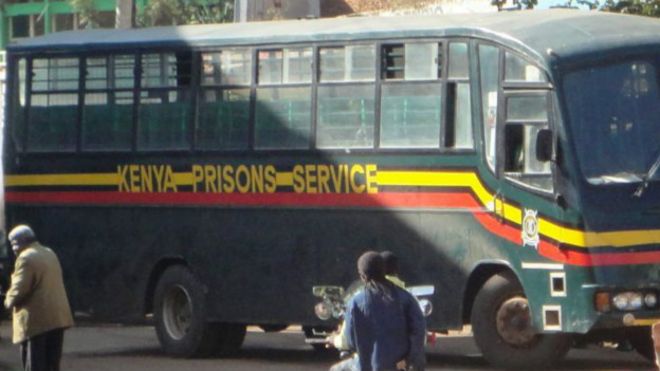 Police on Wednesday impounded three prison lorries at Metipso area in Eldama Ravine constituency, Baringo County, that were caught ferrying timber.
The three lorries are attached to the Nairobi Industrial Area Prison and it is believed that were contracted for the illegal expedition.
The arrest came just two days after Kenya Forest Service (KFS) officials exposed the inner dealings of smugglers using government vehicles to carry out their deals.
KFS Coast regional commander Omar Komora revealed that 19 vehicles had been impounded by Monday and 65 suspects placed in custody.
According to Komora, one Administration Police (AP) lorry was nubbed carrying 120 bags of charcoal from Magarini to Mombasa and two suspects arrested.
The KFS official further revealed that the illegal loggers were hiring the vehicles yet police bosses continued to deny knowledge of such dealings.
"We have learnt that suspects are using Government vehicles. They pay Ksh30,000 per trip between Tana River and Mombasa. The transporters fuel the vehicles," Komora divulged.
Malindi KFS commander Harrison Afuata reiterated similar sentiments while warning the smugglers that the crackdown would continue.
Sanctioned charcoal dealers told reporters that the government officials were making millions by allowing smugglers to use their vehicles.
"Our members have reported a police vehicle that has been making three to four trips every week. The illegal charcoal trade sale in Magarini is fetching Ksh15 Million every month," Magarini Charcoal Producers Association chairman Joseph Gambo revealed.