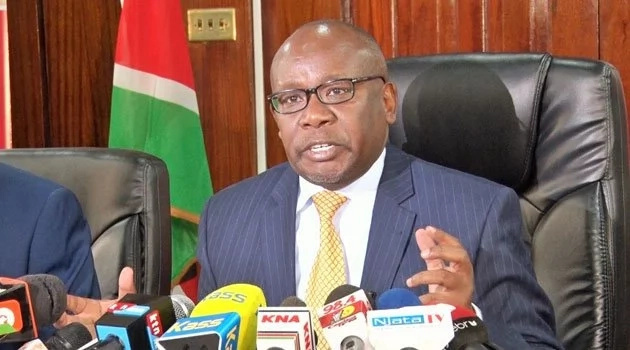 President Uhuru Kenyatta has appointed Githu Muigai to a new powerful position several days after the former Attorney General tendered his resignation letter.
The Evening Post has reliably learned Muigai, who officially handed over to ex-Court of Appeal judge Paul Kihara on Tuesday, April 3, will now be the chairman of the Council of Legal Education.
Former Attorney General Githu Muigai was on Thursday, April 5, 2018, appointed chair of the Council of Legal Education. Photo: Capital FM.
According to a Gazette Notice seen by The Evening Post on Friday, April 6, the former Attorney General was one of the ex-government officials who were appointed to new positions.
Also in the list of fresh appointees is former Labour Cabinet Secretary Kazungu Kambi.
The Gazette Notice indicated Kambi, who was dropped from Uhuru's Cabinet over graft allegations, will now be the chairman of Coast Development Authority Board.
As was previously reported by The Evening Post, Muigai suddenly stepped down as the Attorney General on February 13, 2018, and was immediately replaced by Judge Kihara.
"I have received with regret the resignation of Attorney General Prof. Githu Muigai. I thank him for his service for the last six and a half years. I have nominated as his replacement Judge Paul Kihara Kariuki," Uhuru said in a statement to newsrooms.
Muigai's resignation was received with mixed reactions from Kenyans with many guessing why he had to step down so abruptly and what he was up to next.
He was generally perceived to be in good books with the president and on numerous occasions came to Uhuru's defense in court battles during his tenure as Attorney General.