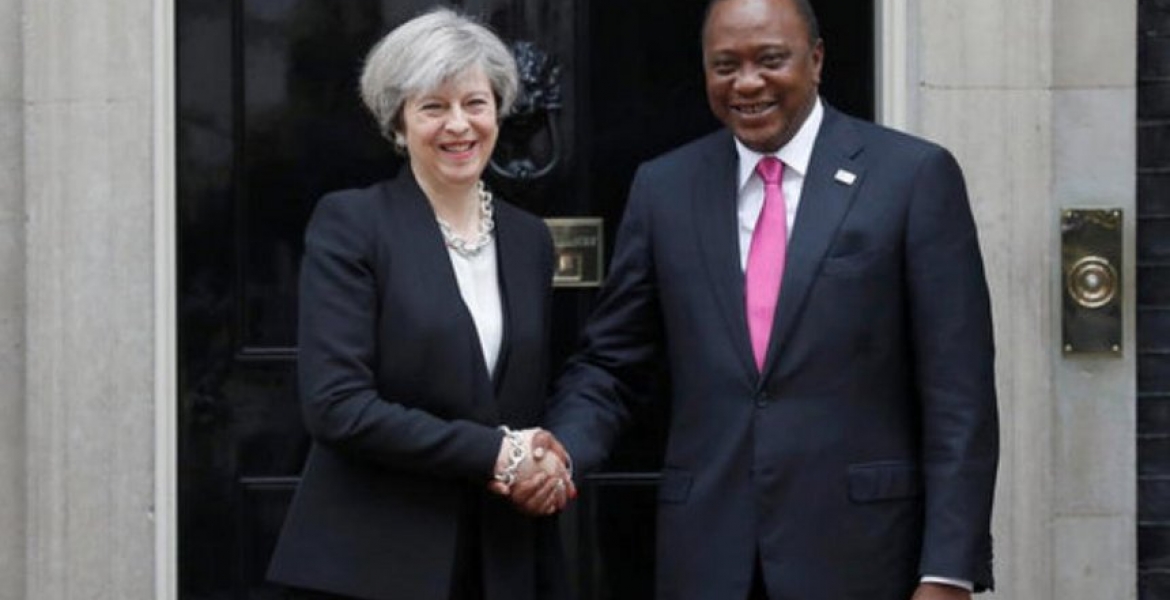 President Uhuru Kenyatta announced on the first day of his visit to the United Kingdom (UK) that the National Oil Corporation would dual list on the Nairobi Securities Exchange (NSE) as well as the London Stock Exchange (LSE).
Uhuru spoke at the London Stock Exchange (LSE) where he rang the bell to signal the start of trading.
It had emerged in November last year that the government planned to raise Ksh100 billion by listing National Oil on the NSE and LSE by early 2019.
It also wanted to acquire a share of 2 oil blocks owned by Tullow Oil and its partners.
Oil was first discovered in Kenya in 2012 with full capacity production scheduled for 2021.
Full production is to commence after the completion of a pipeline linking the oil fields to the proposed Lamu Port at the Coast.
Tullow, which holds the most important exploration blocks has, however, stated that a final investment decision would likely be made in 2019.
It was also revealed that they planned to begin small-scale production in 2018 and truck 2,000 barrels daily to the Coast.
The state announced that the move was more of a pilot that was not meant to generate profit.
The government was reportedly in talks with Prime Minister Theresa May's UK administration late last year over the planned dual listing.
Uhuru is in the UK to attend the Commonwealth Heads of Government Meeting 2018.
Here is a video of Uhuru arriving at the LSE courtesy of K24: